Apparatus Finals Men Saturday May 9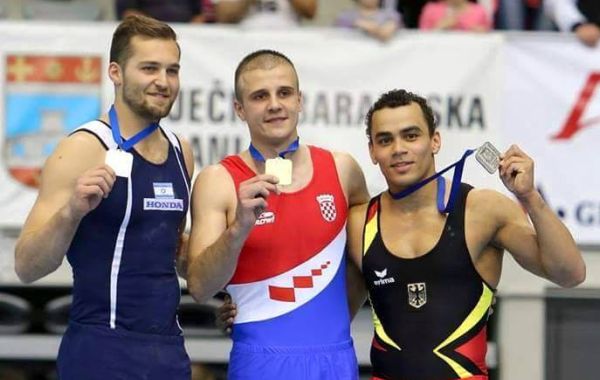 Floor Exercise Final Men Results

Pommel Horse Final Men Results

Rings Final Men Results

Vault Final Men Results

Parallel Bars Final Men Results

Horizontal Bar Final Men Results
Apparatus Finals Women Saturday May 9

Vault Final Women Results

Uneven Bars Final Women Results

Beam Final Women Results

Floor Exercise Final Women Results

Apparatus Finals Men Start List

Apparatus Finals Women Start List
Result World Cup Friday May 8

Vault Qualification Men

Parallel Bars Qualification Men

Horizontal Bar Qualification Men

Beam Qualification Women

Floor Exercise Qualification Women
Result World Cup Thursday Maf 7

Floor Exercise Qualification Men

Pommel Horse Qualification Men

Rings Qualification Men

Vault Qualification Women

Uneven Bars Qualification Women
Result International Cup Thursday Maf 7

All-Around Men Senior

Floor Exercise Men Senior

Pommel Horse Men Senior

Rings Men Senior

Vault Men Senior

Parallel Bars Men Senior

Horizontal Bar Men Senior

All-Around Men Junior

Floor Exercise Men Junior

Pommel Horse Men Junior

Rings Men Junior

Vault Men Junior

Parallel Bars Men Junior

Horizontal Bar Men Junior

All-Around Men Pre-Junior

Floor Exercise Men Pre-Junior

Pommel Horse Men Pre-Junior

Rings Men Pre-Junior

Vault Men Pre-Junior

Parallel Bars Men Pre-Junior

Horizontal Bar Men Pre-Junior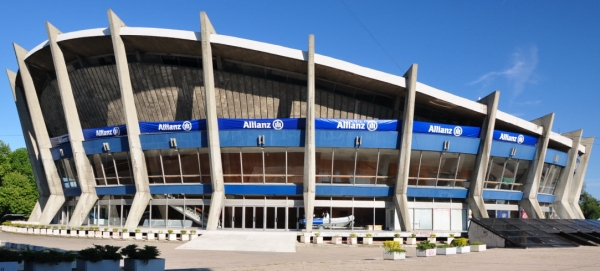 Information

Nominative Registration

Directives
Schedule
Tuesday May 5
Delegations arrival
Free Training

Wednesday May 6
Orientation meeting
Official training
Judges Meeting
Thursday May 7
14:30-17:40
17:55-20:40
Qualification MAG FX, PH, SR
Qualification WAG VT, UB
Friday May 8
14:00-16:55
17:10-20:20
Qualification WAG BB, FX
Qualification MAG VT, PB, HB
Saturday May 9
12:30-14:20

14:45-17:15

17:50-20:20
Apparatus Finals MAG: FX, PH
Apparatus Finals WAG: VT
Apparatus Finals MAG: SR, VT
Apparatus Finals WAG UB
Apparatus Finals WAG: BB, FX
Apparatus Finals MAG: PB, HB
Sunday May 10
Departure of all delegations
Information
For the first time ever in the international World of gymnastics, Bulgaria will be hosting World Cup in both sports acrobatics gymnastics and artistic gymnastics for seniors simultaneously. The co-event is a precedent in the history of gymnastics and acrobatics sports and is a unique moment. The event will be honored by the presence of the FIG President Mr. Bruno Grandi and the FIG Secretary General Mr. Andre Gueisbuhler.
During FIG World Challenge Cup (MAG/WAG) and FIG World Cup (ACRO), International Tournaments for Age Groups will be held including the International Tournament for Juniors (AG) and International Tournament for ACRO Age Gropus (ACRO).
The event will be held between May 7th and May 9th, 2015 in the Bulgarian sea-capital, city of Varna. The venue will be the renovated Kongresna Hall in the Palace of Culture and Sports near the Black Sea.
Participants World Challenge Cup MAG & WAG
Argentina
Austria
Azerbaijan
Belarus
Bulgaria
Canada
Chile
Croatia
Cyprus
France
Breat Britain
Israel
Jordan
Kazahstan
Latvia
Panama
Peru
South Korea
Qatar
Slovakia
Slovenia
Switzerland
Turkey
Uzbekistan
Venezuela
Vietnam